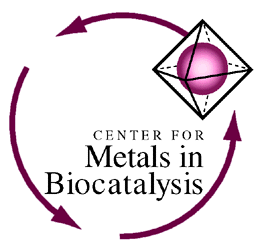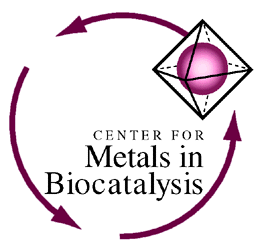 ---
Center for Metals in Biocatalysis

Listing of staff and their research interests.
MPIG Lecture Schedule

Winter-Spring 2008 seminars of the MetalloProtein Interest Group, an informal group among the members of Center for Metals in Biocatalysis at University of Minnesota. The group organizes monthly discussion among the group members and invited lectures.
---
Updated January 7, 2008. For questions or suggestions contact D. Schoenholz.
---
© 1996 by Center for Metals In Biocatalysis, University of Minnesota