TRAVELS WITH LARRY
At Blenheim Palace, Oxford, England
Spring 2018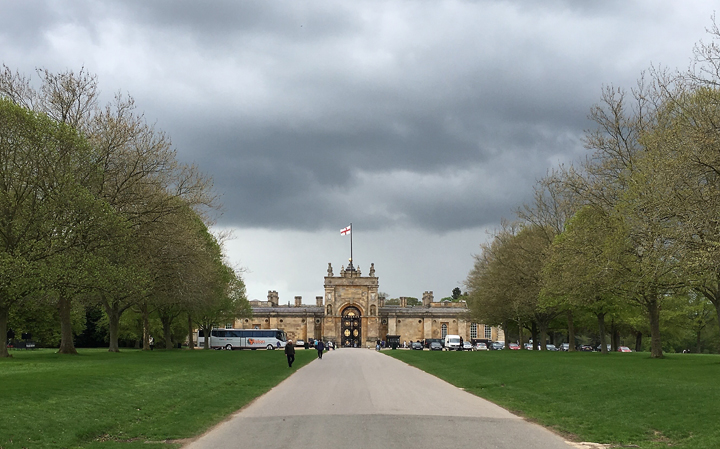 Eckard Münck Retirement Celebration
Sept.23, 2017, Pittsburgh, PA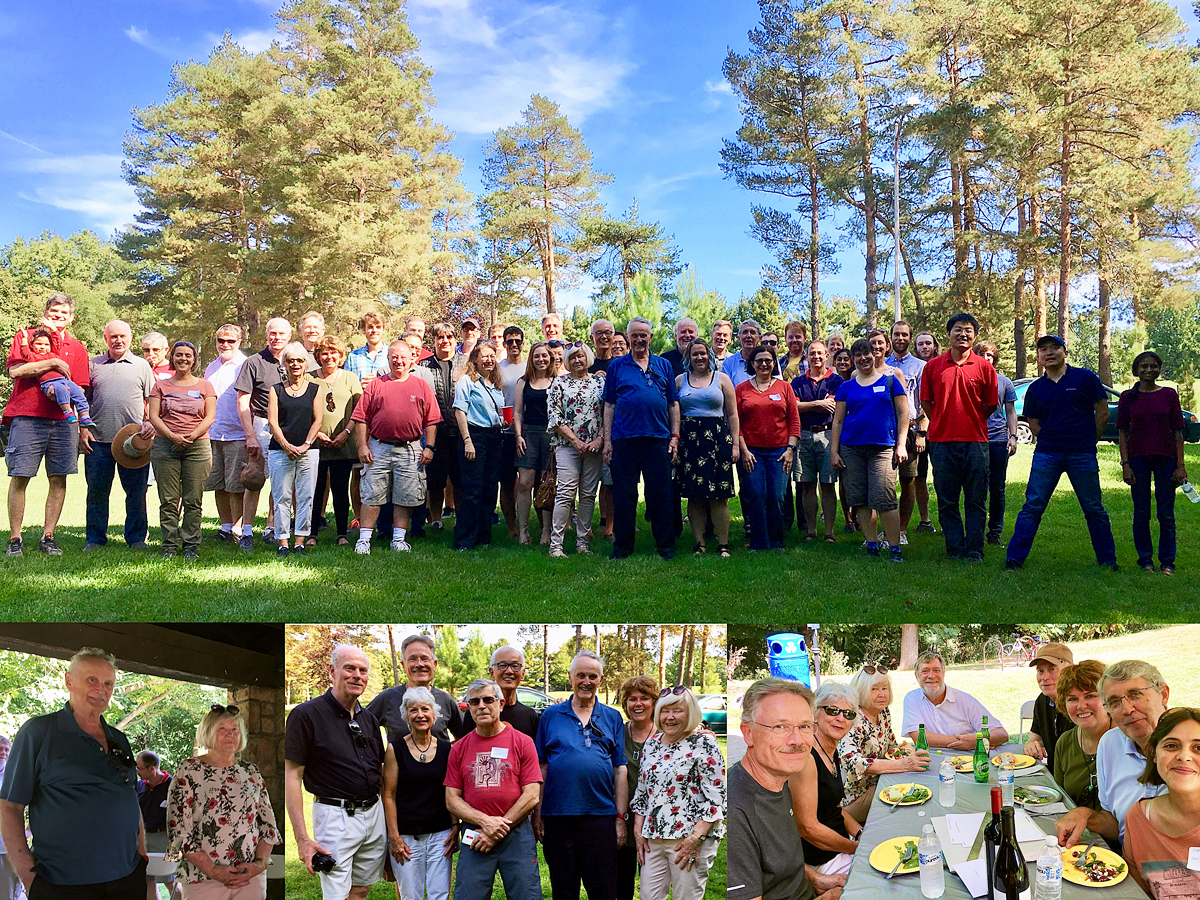 From left to right: Picture 1-Eckard and Hilde Münck; Picture 2-John Lipscomb, Mark and Becky Emptage,
TomKent, Larry Que, Eckard Münck, Susan Lipscomb, Hilde Münck; Picture 3-Mark and Becky Emptage,
Hilde Münck, Brian Fox, John and Susan Lipscomb, Jean-Jacques Girerd, Marlene Martinho
Korea Night at the 2017 ICBIC in Brazil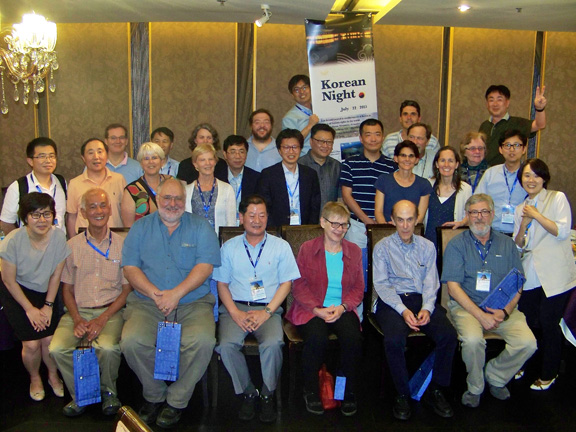 2nd International Conference on Hydrogen Atom Transfer Meeting
July 2017, Frascati, Italy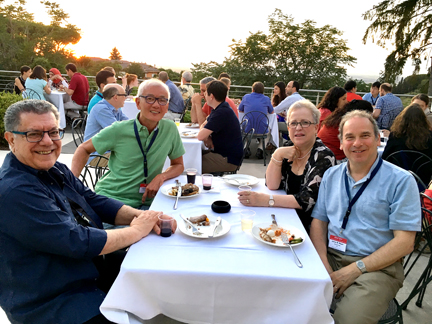 With Sason Shaik, his wife Sarah, and Jim Mayer at iCHAT 2017 in Frascati, Italy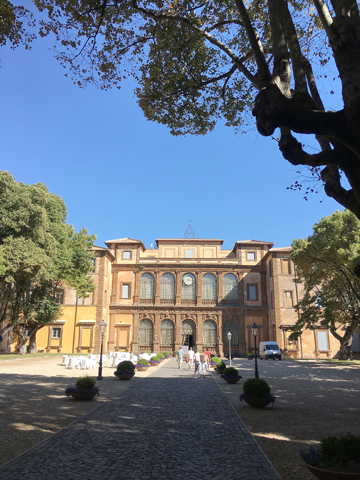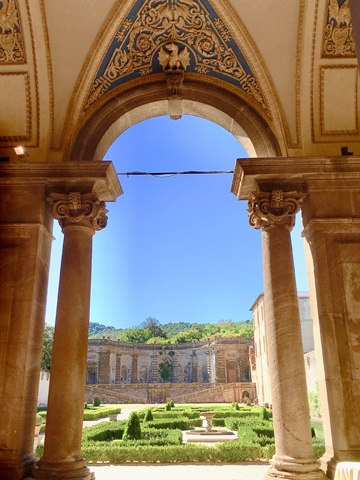 Villa Mondragonne
European Cooperation in Science and Technology(ECOSTBIO) Meeting
2016, Prague, Czech Republic
| | |
| --- | --- |
| | |
| Que Group Alums | With Ed Solomon |
Pacifichem 2015, Honolulu, Hawaii
Yuma Morimoto's Pacifichem poster
With Ken Karlin, Ed Solomon, Kyoshi Fujisawa,
and partners
ICBIC17, Beijing, China, July 2015
MPIG Reunion in the shadow of the Olympic Bird's Nest Stadium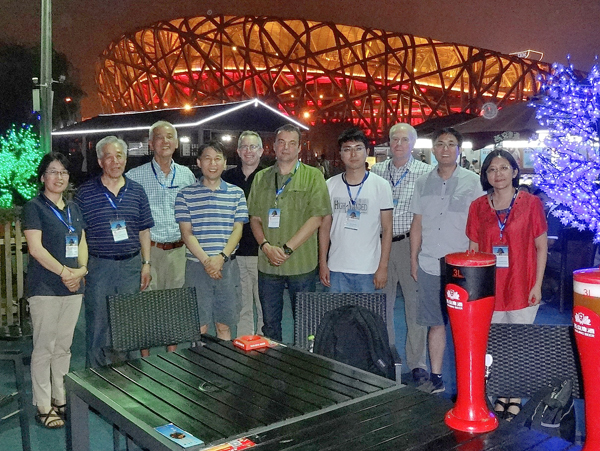 From left to right: Jingyan Zhang, Shiping Yan, Larry Que, Aimin Liu, Bill Tolman,
Stéphane Ménage, Ang Zhou, John Lipscomb, Alex Guo, and Huafen Hsu Konopka.
Singapore, July 2014
| | | |
| --- | --- | --- |
| Debbie Crans, Angela Casini, and Larry Que | Que Group alumni at ICCC41: Kallol Ray, Tapan Paine, Larry Que, Jason England, and Soohyun Kim | Miquel Costas, Erin Que, and Larry Que |
| | | |
ICBIC16 was held July 2013 in the beautiful city of Grenoble in the south of France.
Dinner with former group members
at the April 2013 ACS meeting in New Orleans

From left to right: Adam Fiedler, MSU student Kate Henderson, Larry Que, Joe Emerson, Tim Jackson, and current group member Jennifer Bigelow.
St. Petersberg, Russia
with Miquel Costas, Evgenii Talsi, and his group
at the Church of the Resurrection
during the IX Conference on Mechanisms of Catalytic Reactions
October 2012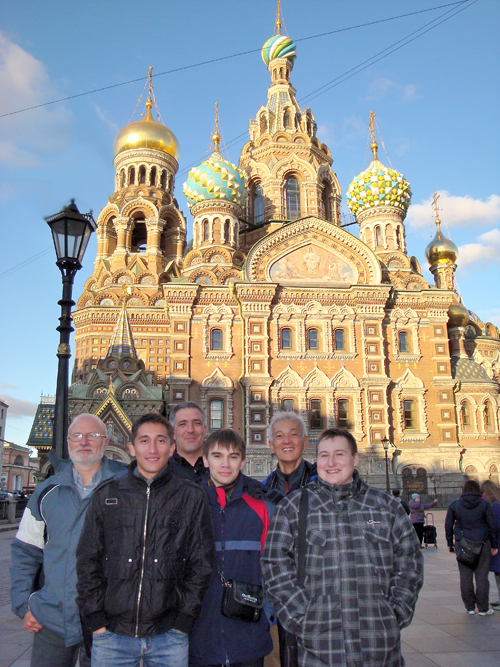 MPIG Reunion at ICBIC15 in Vancouver, Canada, August 2011